Digital Business Cards for Brokers and Agents
Skycore enables brokers and agents to deliver digital business cards over text messaging. Businesses can send their contact info as a vCard directly to their customers' mobile phones which can be saved in their contacts. Learn about best practices for generating vCards here.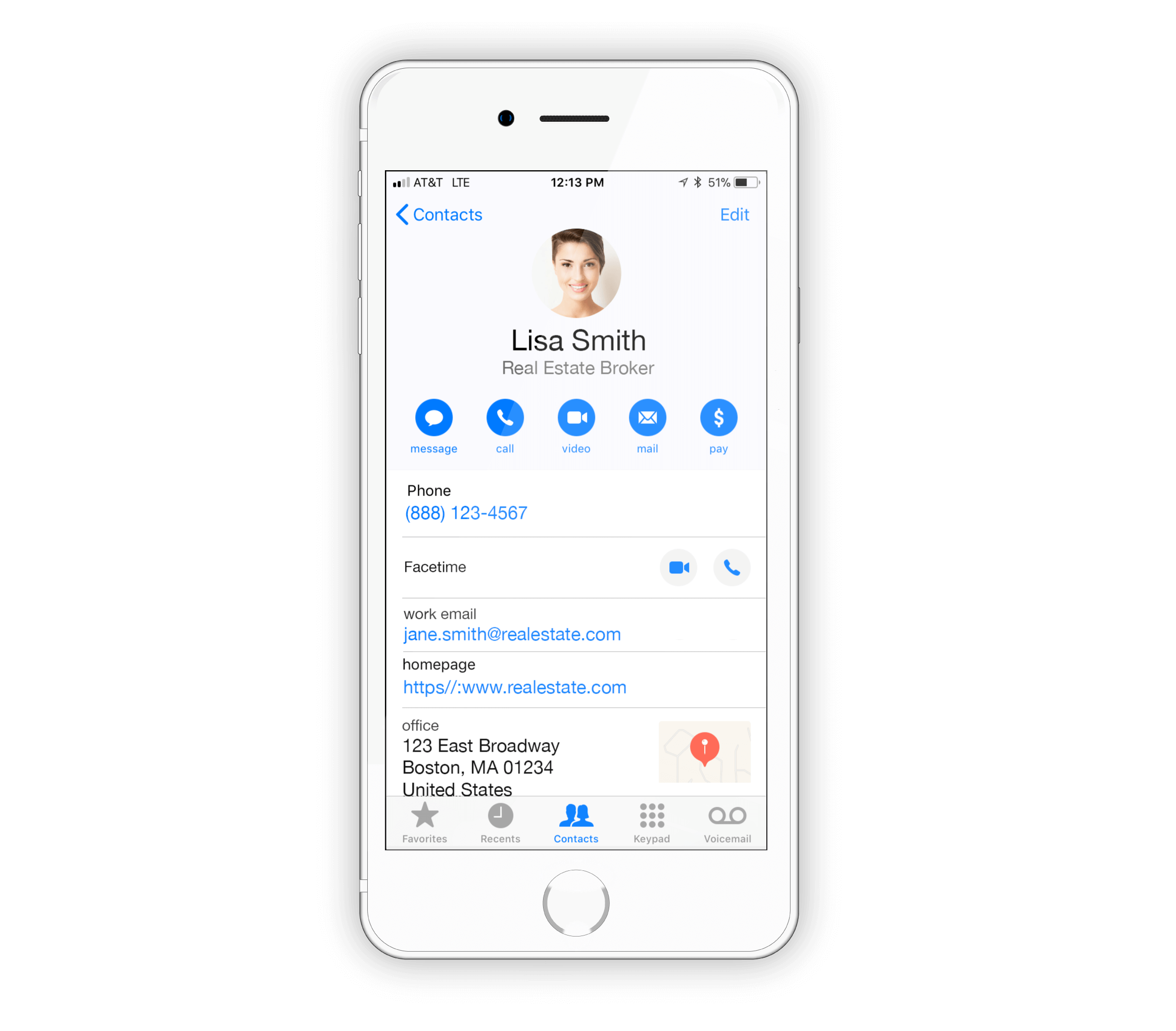 What is a vCard or a digital business card?
A vCard is a digital business card or a digital contact card that can be shared in a ".vcf file" to a mobile device. A vCard can contain any kind of contact information such as name, numbers, addresses, websites and more, just like a standard physical business card. Using a vCard is an excellent way for brokers or agents from various fields to generate a new business.
Why brokers and agents need a digital business card?
Today, brokers and agents regularly self promote themselves through social media platforms and traditional media. A digital business card makes it possible for potential clients to store brokers' or agents' contact information in their personal device. Brokers and agents are able to engage with their active followers on social media and promote their contact info. Traditional media ads enable brokers and agents to promote their services and contact information to new potential clients. However, both marketing mediums require recurring engagement in order to capture customers' attention at the right time. Therefore, it is valuable to enable potential customers to easily store contact information in their mobile device for use later.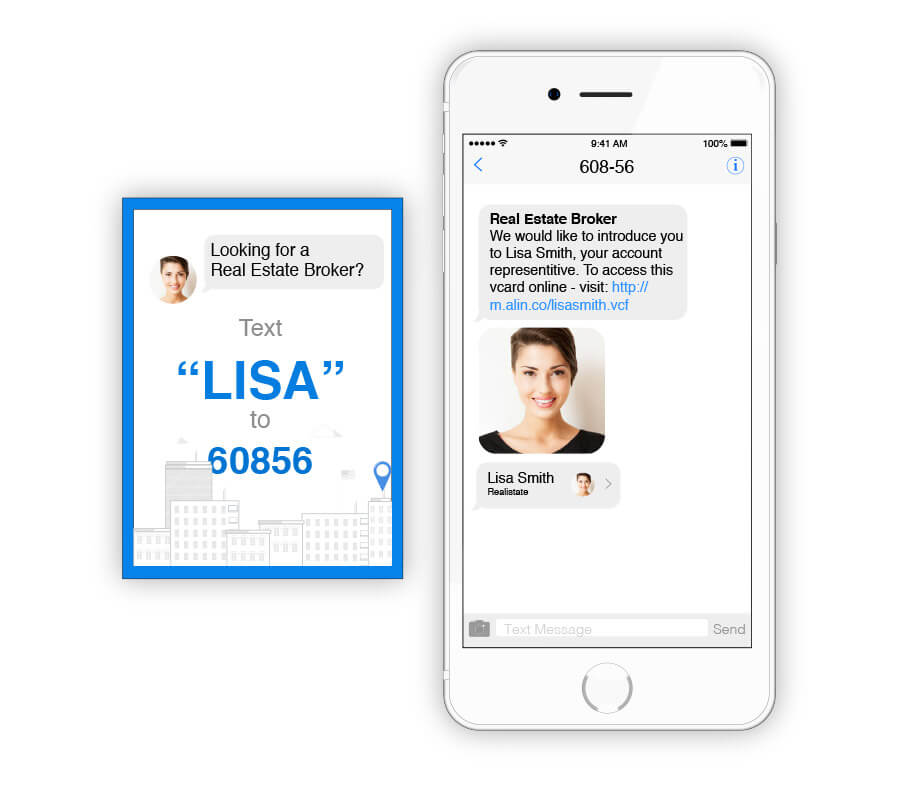 Sending digital business cards using text messaging
Sending a digital business card using text messaging will improve the results of promotional marketing. Through our text messaging technology, a broker or agent can send his or her contact information directly to customers by promoting a short code and keyword. The broker or agent would promote the short code and keyword in his or her marketing and advertising. After the potential customer texts the keyword, we automatically reply with the digital business card.
Engage customers with follow-up text messaging
The brokers or agents would be able to send additional messages, such as follow-up messages to engage with their potential customers. For example, brokers or agents could send updates, promotions, help-information, and/or instructions. Essentially, text messaging campaigns are a great marketing tool to engage with customers, who have already shown interest.
Track the effectiveness of your promotions
Advertisers often struggle to determine the effectiveness of a traditional media or social media marketing campaign, which promotes a phone number call to action. Using text messaging calls to action, the broker or agent can determine how many people have texted into the campaign. Thus, a text messaging call to action enables brokers or agents to better track the effectiveness of their promotions and optimize their marketing spend.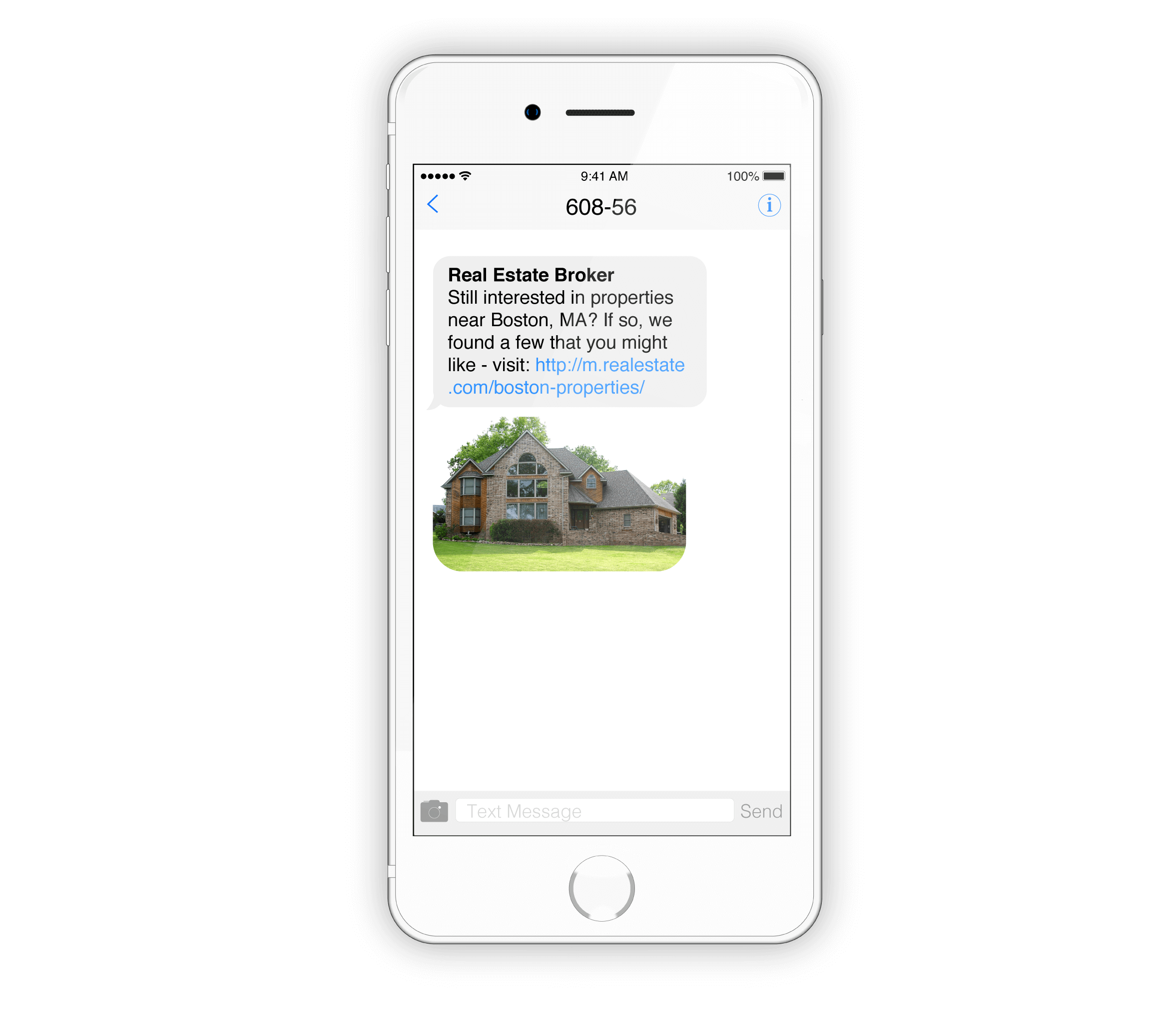 Benefits of a digital business card for customers
Customers do not have to manually type contact information for a business.
Customers do not have to perform an online search for contact information.
Customers can conveniently save contact information.
Voice assistants can dial the business easily from the customers' contacts.
Benefits of a digital business card for businesses
Businesses can optimize marketing for customers' contacts.
Businesses can re-engage with customers.
Businesses can track the conversion of promotional calls to action.
Businesses can convert leads in the future, who save contact information for later.