Brands partner with us to deliver rich multimedia messaging experiences to their customers.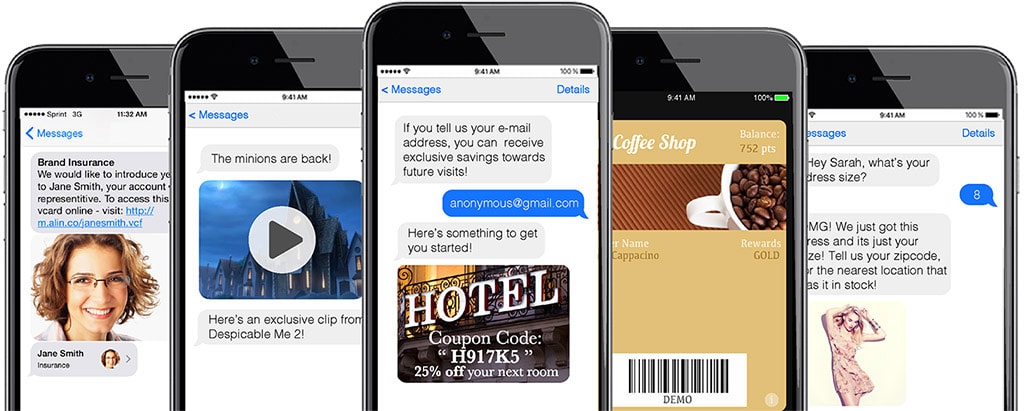 MOBILE MESSAGING
We offer SMS & MMS messaging API's as well as a dashboard for consent management, content hosting, message scheduling and reporting.
SMS to conversate & MMS to engage
Text Messaging is a cost effective way to engage your customers and employees. It requires no training or downloads to work and more than 95% of text messages are opened within minutes of being received.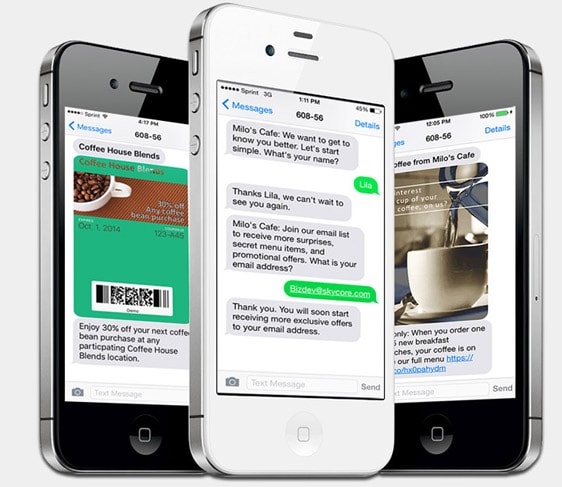 MMS GATEWAY
Enabling Rich Media Subscriber Engagement for Wireless Carriers, Aggregators and Service Providers
With on-premise and cloud hosted MMS Gateway solutions we meet the VAS infrastructure needs of both mobile network operators and service providers. Fully integrated support interfaces provide
the route control, provisioning and reporting capabilities required for success.
MMS Gateway For Network Operators
An MMS Gateway for Carriers to manage MM7 connections from aggregators, enterprises and internal marketing automation systems to their network and monetise them.
MMS Gateway For Service Providers
An MMS Gateway for Service Providers, Wholesalers and SMS Aggregators to manage their MM7 connections to Network Operators and route MMS API requests from their clients.
MOBILE WALLET
Design, personalize and deliver Coupons, Tickets, Membership, Loyalty,
Gift and ID Cards to the mobile wallets your customers use.
Generate and Deliver Digital Cards
Your phone is becoming your wallet and therefore all plastic cards, paper tickets and coupons will need a digital clone of itself. Skycore provides a single interface to generate and deliver digital cards to both iOS and Android devices.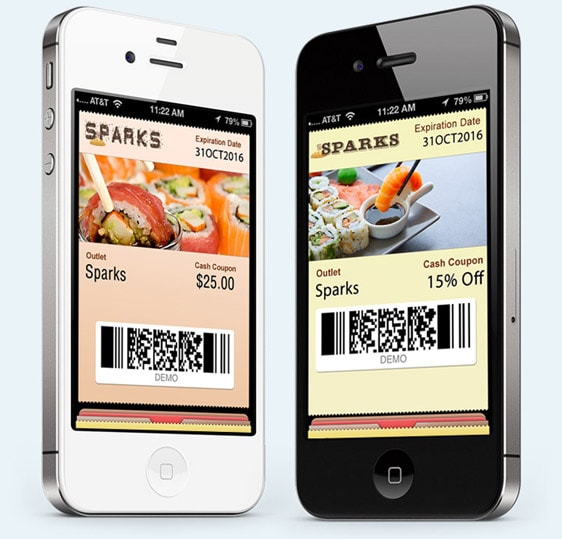 LANDING PAGES
Design and host landing pages with forms, app store links, file attachments, and wallet objects.
Drag & Drop Page and Form Builder
Landing pages are used for opt-in forms, lead generation forms as well as for post-click customer engagement from your marketing campaigns.