We give you everything you need to create and deliver a unique messaging experience to your customers.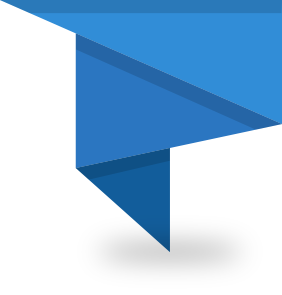 We offer SMS & MMS messaging API's as well as campaign management tools for opt-in consent management, message content hosting, message scheduling and campaign reporting.
Text Message Marketing with Text, Pictures and Videos
Text Messaging is a cost effective way to engage your customers and employees. It requires no training or downloads to work and more than 95% of text messages are opened within minutes of being received.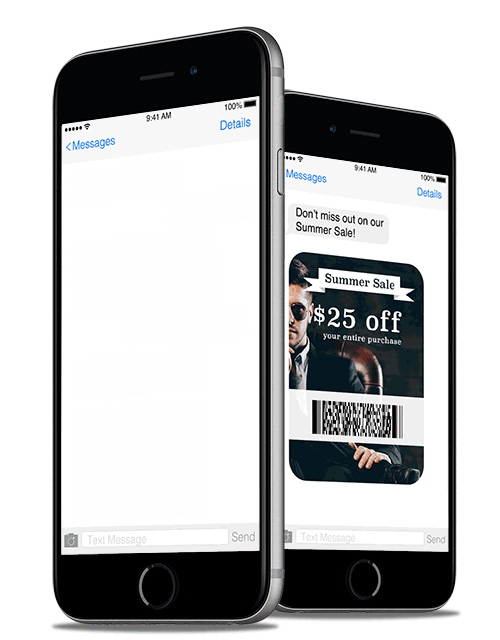 Build the relationships that help build your brand.
Quickly deliver messages, deals, images or videos to your customers. More than 70% of consumers own a mobile device.  Mobile has become the best way to connect with your customers. There is no other form of marketing that will put your business directly into your customers hands and give them the personalized experience that they're looking for.
Design, personalize and deliver coupons, tickets, membership, loyalty, gift and ID cards to popular mobile wallets.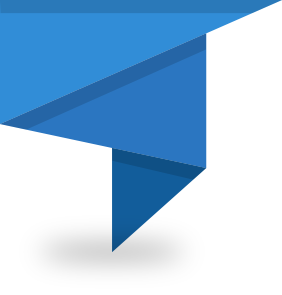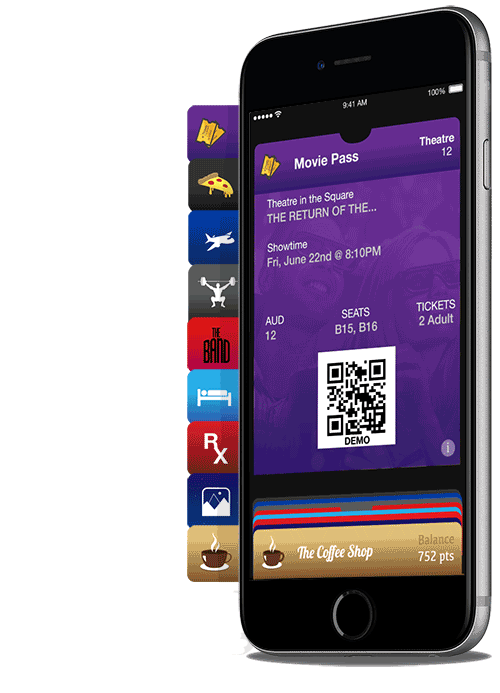 Generate and deliver digital cards
In the near future all physical plastic cards, paper tickets and paper coupons will have a digital version. We provide an API and user interface to generate and deliver digital cards to both iOS and Android devices.

Every day people want to see more and more from their mobile devices
Consumers nowadays want access to relevant and engaging information at anytime from brands just like yours. Our system makes delivering that experience easier than ever.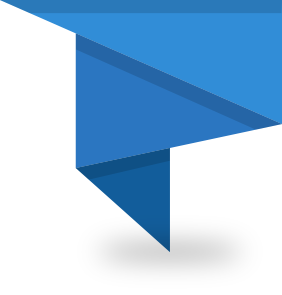 Design landing pages to send your customers within an SMS message, social media post, mobile advertisement, or QR code.
Landing Page Designer & Form Builder
Design landing pages with images, videos, pdfs, and mobile wallet objects like coupons. Landing pages can also host your opt-in forms, lead generation forms as well as other information you want to display for your post-click customer engagement strategy.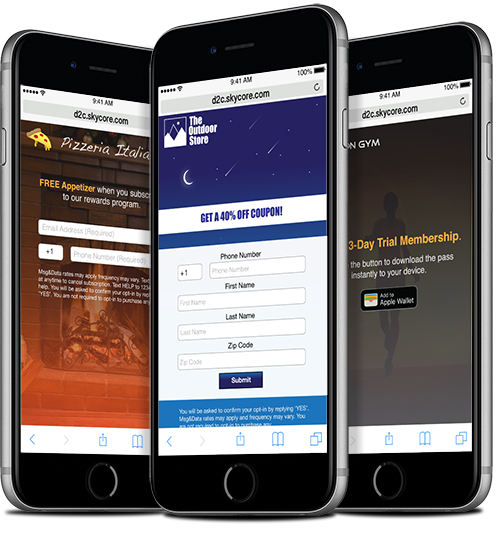 Get the right content to the right person at the right time.
Understanding your audience allows you to deliver specific content to the customers who are looking for it. Creating a personalized experience such as this ensures a more positive response from your customers as well as increased interest in your brand.