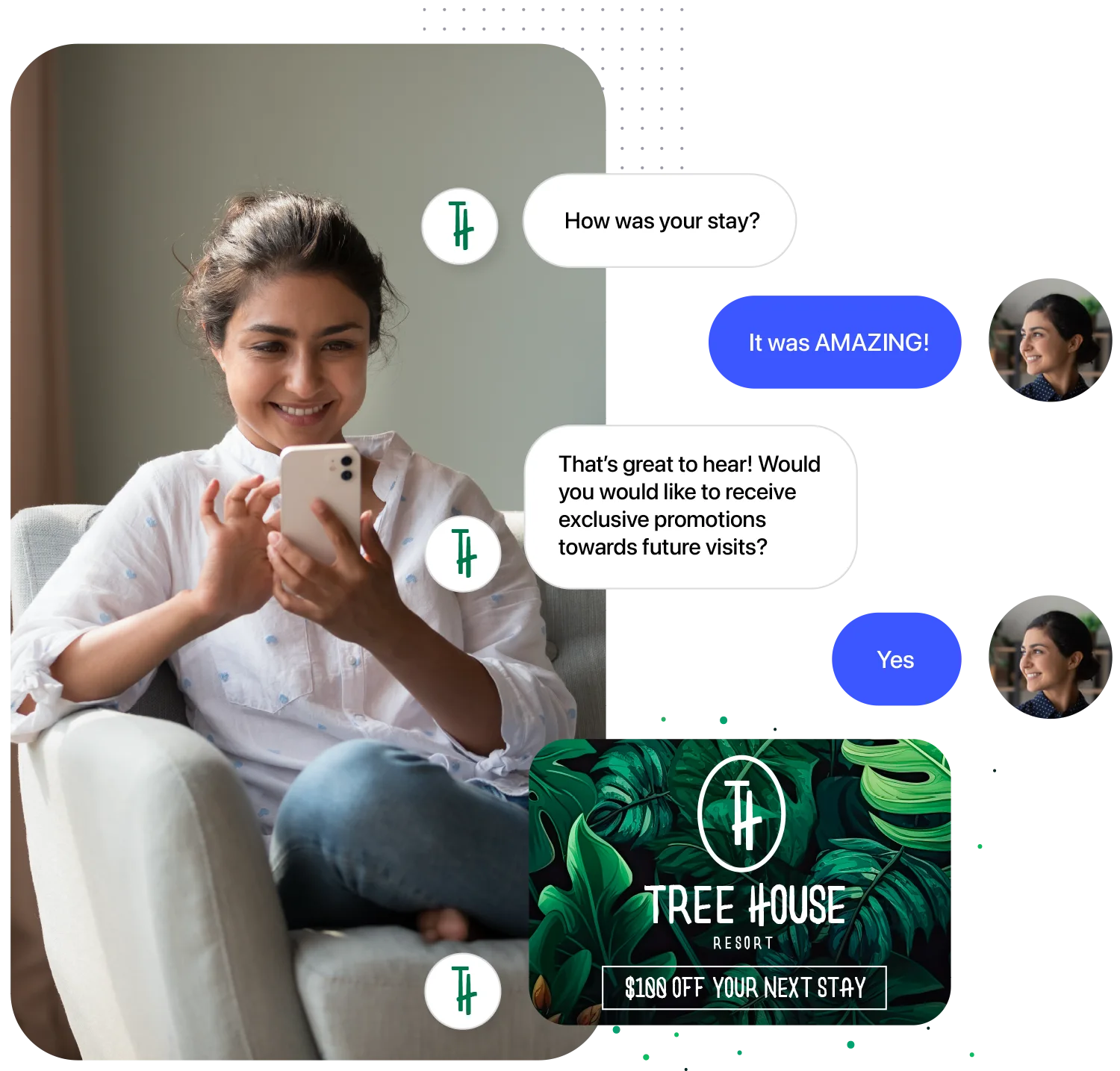 Text Message Marketing
Text message marketing is the most effective method of customer engagement because customers use their phones more than they use any other mediums. Therefore, it is important for businesses to engage with their audience through text messaging.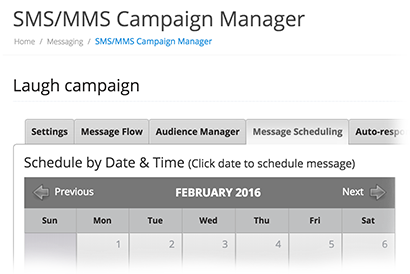 Customer Opt-in Acquisition
Define your goal. We can work with you to define your customer engagement goals.
Create a mobile marketing plan. After defining goals, our professional services team can help you create a detailed mobile marketing plan, including campaign schedules and advertising copy.
Design your opt-in call to action. Your promotional text messages will be delivered only when the audience agrees to opt-in to receive messages from your company. You can either use your own opt-in form or create a website landing page to build the opt-in form. You can also create a specific SMS keyword for your offline ad campaign.
Create an SMS/MMS Campaign
Our platform makes text message marketing easier. Upload eye-catching pictures and write attractive message copy. You can see the preview of text messages before sending them to your customers. Define your opt-in message flow. You can create a preliminary conversation flow for when a customer first opts-in. You can schedule messages to be delivered immediately or on a later date.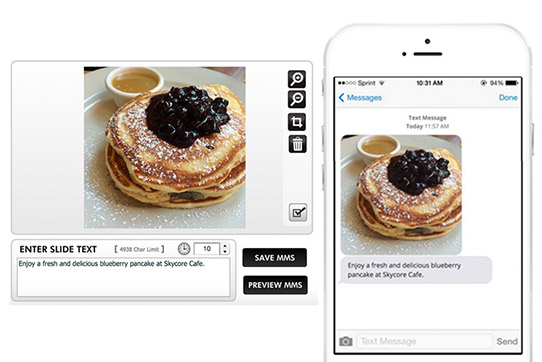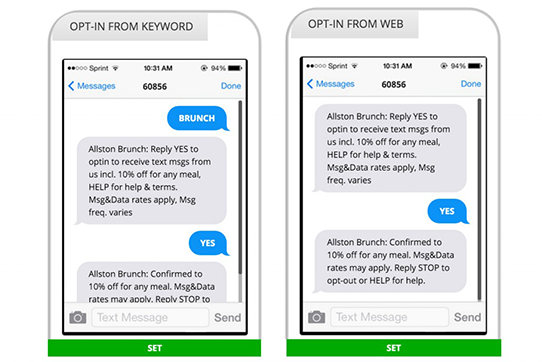 Deliver an SMS/MMS Message
Your message can be scheduled to your opt-in list with a few simple clicks. After you schedule the message, you can watch as your campaign metrics update in real-time.
Schedule Messages to Continue the Dialogue
By setting up automated SMS and MMS messages, you are able to have an ongoing dialogue with your audience. Both you and your customer can initiate a conversation with a question or request.  We enable you to tailor your responses to trigger offers or information that are relevant to the customer.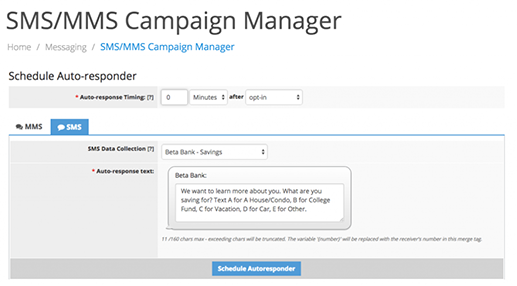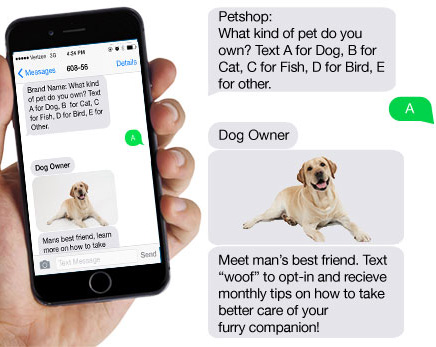 Automate Chat Conversations with Chained Questions and Answers
You can ask a multiple choice question or an open-ended question to get a response from each subscriber by a text message. We allow you to define the question and answer flow so that your chat stays relevant and you ask only what is needed from each person.
When your customer responds to an SMS question, their answers get saved as part of their profile. All of the two way communication data can be viewed in the user interface and exported to an external CSV file. The data you collect from your text messaging interactions can be used for further customer segmentation and targeting.
Track Your Campaign in Real-time
Our platform allows you to monitor and test your campaign by tracking real-time data. You can do an A/B test or compare the performance of each message to improve future campaigns.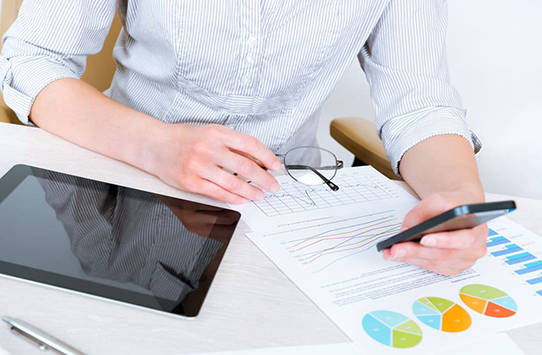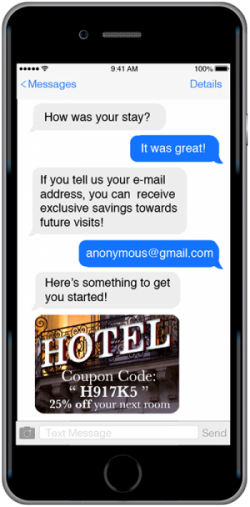 Email Address Collection
Our mobile marketing platform allows you to collect email addresses through text messaging. Your customer can simply reply with their email address to a message you send them in order to add them to your email list.
A Low Friction Email Opt-in
Typically, requesting an email address from your customer on a mobile device would require the customer to click a link and fill out a form. By using text messaging, you can text message the link directly to a customer's device. Customers can submit their email addresses directly to you as part of a 2-way SMS conversation instead of filling out the form.
Convert better with Multimedia Messaging
You can request the customer's email address by sending a simple text message or one that includes multimedia. Multimedia messages are engaging and can keep a customer's attention for a longer period of time. Additionally, you can deliver incentives, such as mobile coupons or coupon codes after customers submit their email addresses.