Mobile Receipt Technology with Text Messaging
A digital receipt image can be delivered to any mobile device using text and picture messaging. Skycore provides developers with a simple API to pass receipt information, and trigger the delivery of an electronic receipt image to their customers. Our picture messaging software ensures high quality image receipts are delivered to all phones by optimizing and adjusting the image to various screen sizes and operating systems.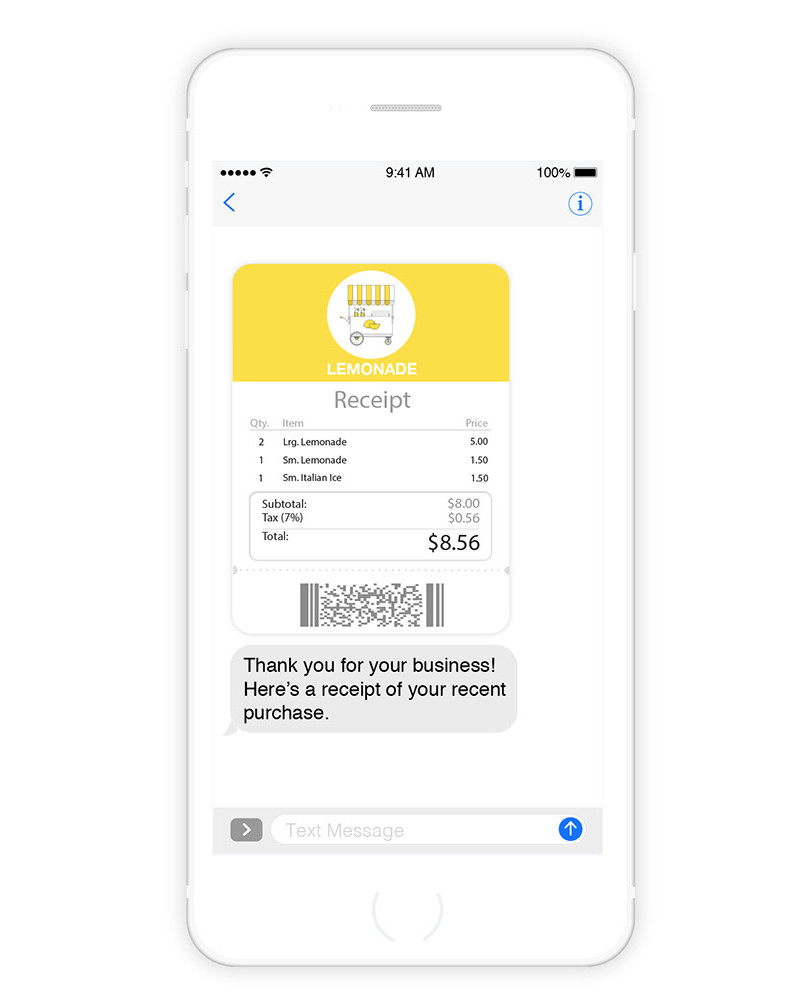 Customize your Mobile Receipt Image
Our mobile receipt technology enables businesses to customize their digital receipts with a logo or graphic background image, custom text fields and even a barcode. Developers can embed up to 8 customizable text areas on the image and define the location, font, color, and more. They can also customize the background image and add a logo or graphic to effectively promote the brand. Optionally, Skycore can add a 1D or 2D barcode in the background for coupons and discounts.
Deliver your Mobile Receipt Images
There are a few different styles of mobile receipt technology. Skycore's mobile receipt technology delivers mobile receipts through text messaging as personalized image files. These paperless receipts are delivered to customers' mobile phones instantly, usually as an MMS message, and only require the customers' phone numbers to deliver them.  Sending a receipt via picture message rather than text message by default is effective because it can be viewed and saved directly on the device without exposing a link to personal information. Pictures can also be forwarded easily to email addresses or uploaded to an expense tracking app as an image file.
Benefits of Using Mobile Receipt Technology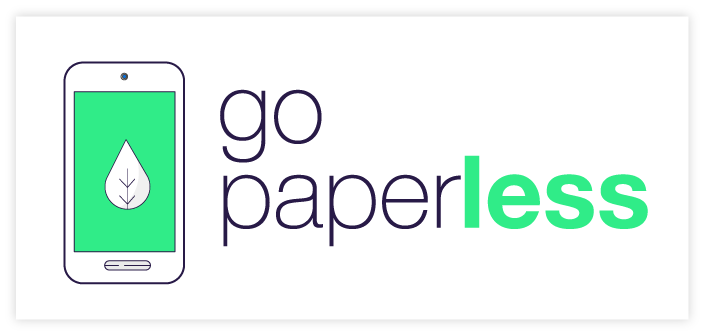 Can be saved as a photo, and is accessible even when offline.
Forward easily as a picture.
The text below the mobile receipt image can include a link to a website.
The text below the mobile receipt image can include a link to download an app.
Include additional coupons and discounts.
Only requires a phone number to deliver it
Offer the customer opt-in to additional offers
Venues using Mobile Receipts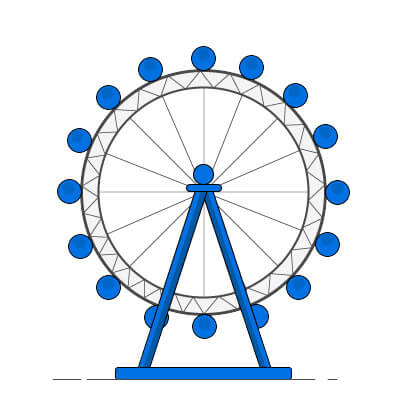 Amusement parks and Attractions
Zoos & Aquariums
Museums
Science & Recreation Centers
Family Entertainment Centers
Concessionaires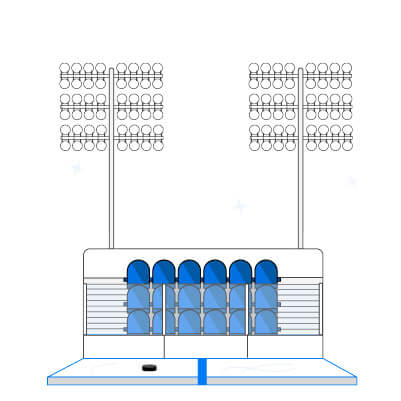 Entertainment
Sporting Events
Concerts & Shows
Festivals
Casinos
Ticketing Vendors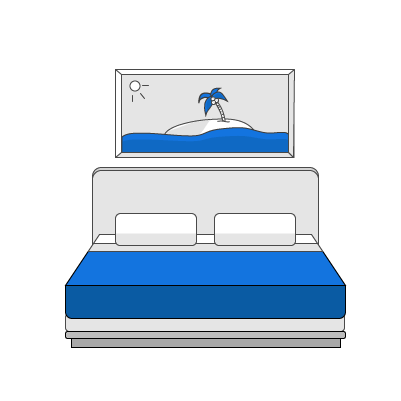 Travel
Hotels
Airlines
Trains
Busses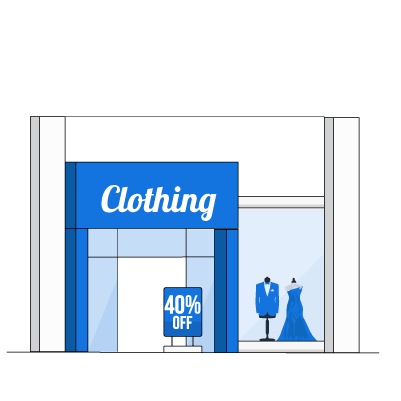 Shopping & Retail Industry
Stores & Shopping Centers
Outlets & Malls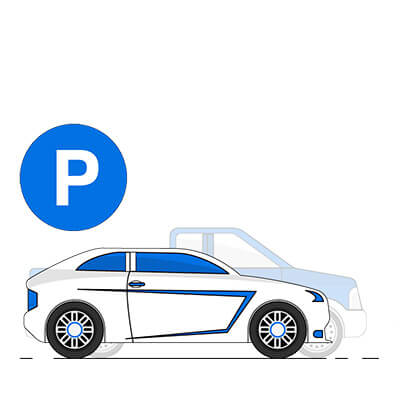 Everyday
Parking Lots
Gas Stations
Convenience Stores