Mobile App Promotion with Text Messaging
Promote your mobile app by delivering text messages with links to your app store page. Rather than having customers search for your app in an oversaturated app store, direct your customers to download your app in one click through text messages with smart URLs. The link can be sent in a plain text message or it can include multimedia. Multimedia messages (MMS) can include videos and images which help to drive additional installs.
Begin promoting your mobile app today.
Market your App in Traditional Media
You can use text messaging marketing to drive app installs by advertising your app in traditional media. Add a simple text message call-to-action to your advertisement, letting customers know they can get your app by sending a text message with a keyword to your short code.  You would then reply to this keyword with an SMS message containing a smart URL to your App.  This promotional strategy can be implemented into television, radio, print and online mediums. This method also provides you with real engagement information to measure the effectiveness of the promotion.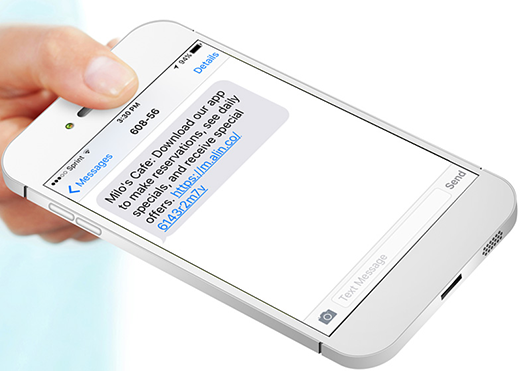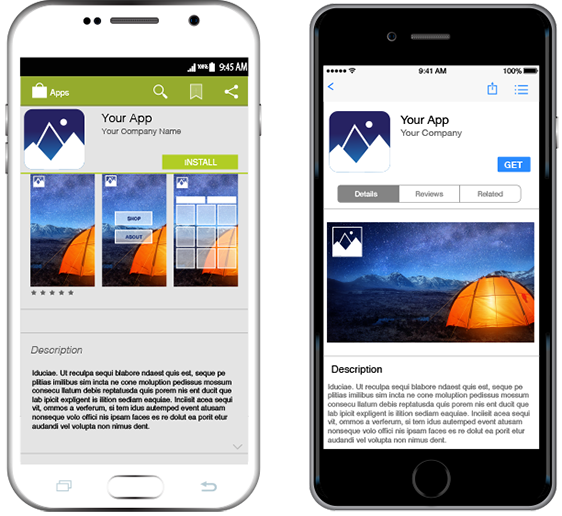 What are Smart URLs to App Stores?
Our smart URLs are links that, when clicked, will detect the device that clicked it and automatically redirect the person to the proper app store. This means that a single link will work for both Android and IOS devices. It also means that customers can forward the URL to their friends regardless of their friend's device.
Future Promotional Opportunities
You have sent the smart URL link to your customers and have tracked how often those links have been clicked. What's next? For most mobile app promotion technologies the conversation ends there. With our mobile marketing platform, you now have the ability to send future text messages to customers, give your promo codes, and re-engage with them.