Employee SMS Notifications
Employee notification is an effective way to engage and communicate with your employees. Our text messaging campaign manager allows you to send SMS messages to your employees so you can connect with them while on the job or after work hours. By using the automated SMS messaging system, you can provide employee training, send information and updates, and even request data from employees that they can provide by replying back.
Launch your Employee SMS Notifications campaign today.
Why use automated SMS text messages to continue the dialogue?
Using SMS to communicate with your employees is an opportunity to increase their involvement with your organization, and provide them with a voice. These factors help to empower employees and improve their enthusiasm, which in turn can boost the productivity and efficiency of the organization.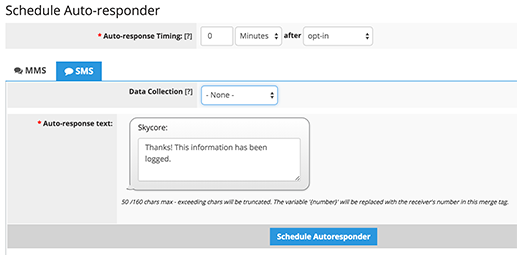 Using SMS to Communicate with Employees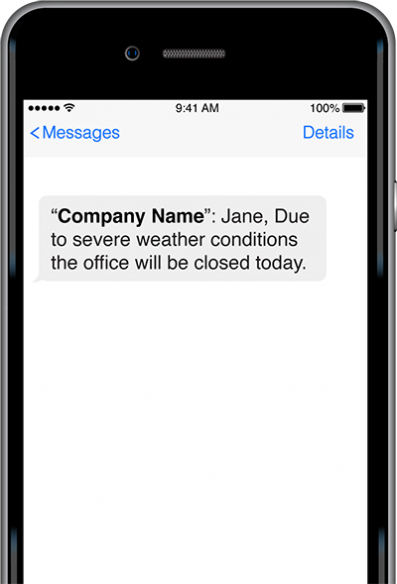 97% of text messages are opened within the first three minute of delivery. Communicating with employees in a short text message is an easy way to capture their attention and provide them with important information. But sending SMS messages does not need to be limited to a single textual message. Providing links within your SMS messages can encourage employees to boost their involvement. Links to training videos, employee engagement pages, and more can enhance their SMS experience.
Using SMS to Engage Employees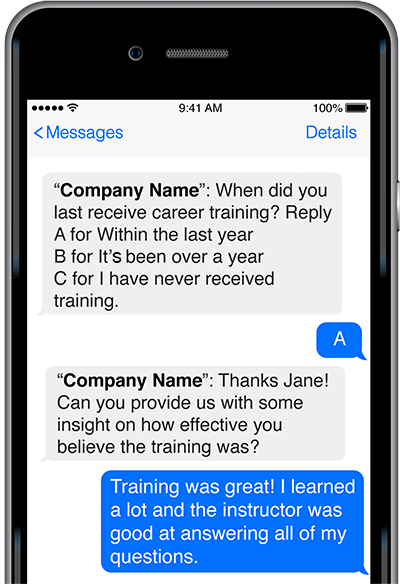 The SMS Data Collection feature allows you to engage with employees by posing multiple-choice or open-ended questions. You can create a two-way messaging conversation by setting up automated responses triggered by their answers. The answers are stored in our system and will provide you with feedback and deeper insights of your employees.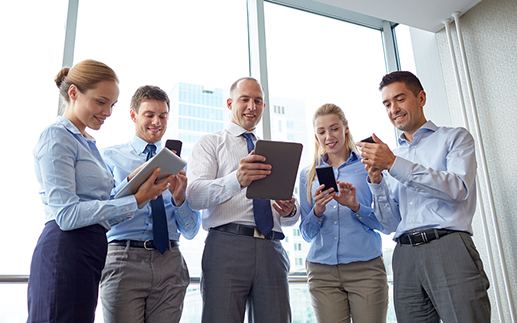 Giving Employees a Voice: Utilizing the Collected SMS Message Data
Use the opinions and experiences that your employees provide in response to your SMS questions to build a better relationship with them. You can analyze the collected data and target your future messages to your employees based on their answers.
Analyzed Data: The collected data can be exported and analyzed to give you an overall picture of what your employees think, want, and their general outlook. By giving them this platform and listening to them, you will be sending the message that their voice is heard and valued.
Targeted Future Messages: Based on the answers your employees provide, you can opt them into additional campaigns where the messages you send are more targeted to their specific needs and beliefs.