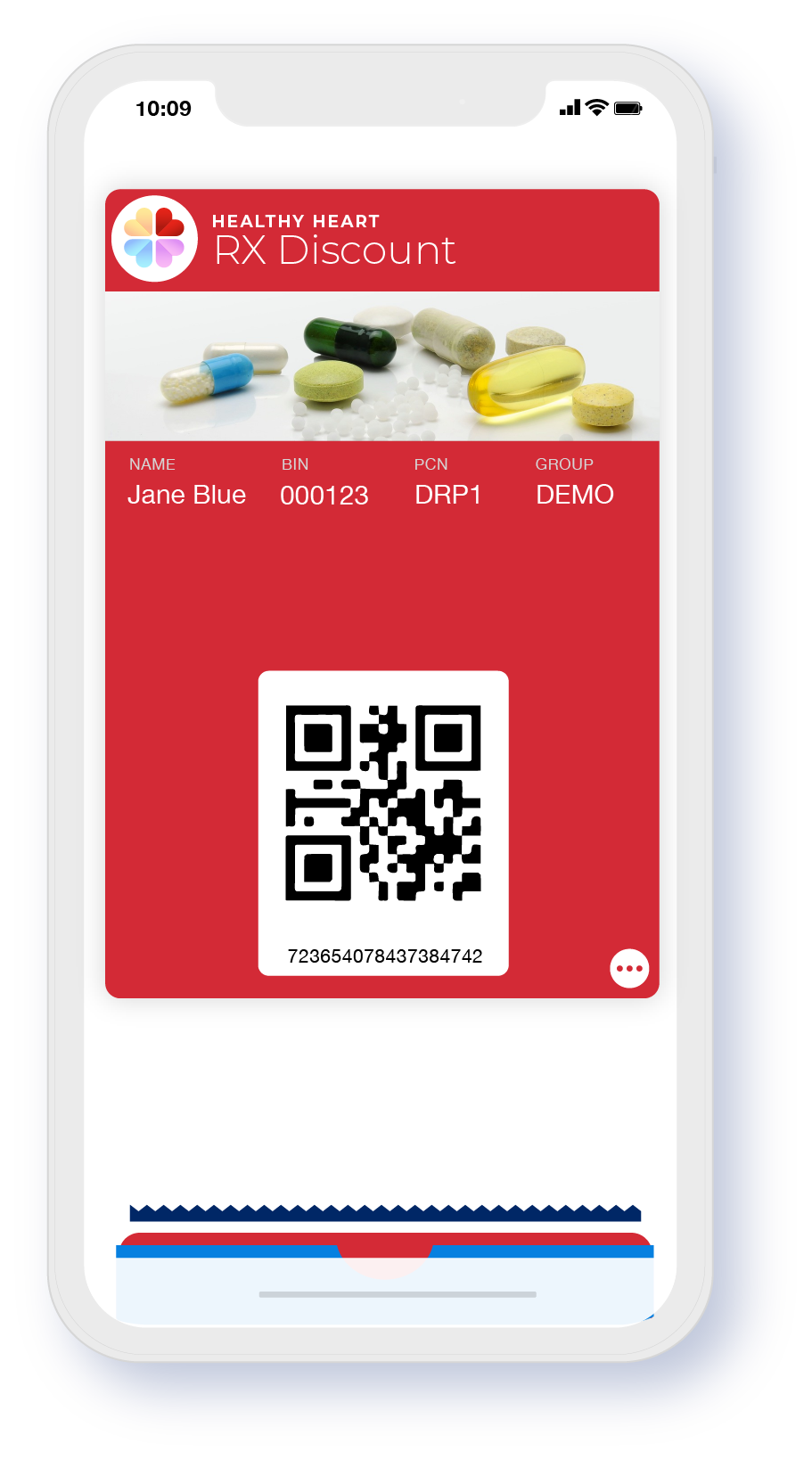 Digital Pharmacy Discount cards for Apple Wallet and G Pay
Pharmacy Benefit Managers or PBMs can offer digital pharmacy discount cards to members through mobile wallet Passes. Mobile wallet Passes enable members to store a digital version of their pharmacy discount card in Apple Wallet or Google Pay. Members can simply show the wallet Pass to the pharmacist to scan at checkout to receive their discounts. With social distancing rules and contactless solutions becoming the norm in 2020, digital pharmacy discount cards offer a safe alternative to using physical discount cards. Digital discount cards are also an environmentally friendly solution as they replace the need for printing paper or plastic cards.
Key Features
PBM's can design the layout and visual aspects of the discount card. BIN numbers, PCN numbers, member IDs, images, barcodes, and other visual data can be personalized for each individual member. Member data can also be imported or exported from the UI. Discount cards can be easily issued through text, email, apps, or landing pages. PBMs can then view statistics on how many discount cards have been installed or uninstalled. Location-based notifications can be triggered to further engage with members when they are nearby the pharmacy. PBMs can also update digital discount cards and send update notifications to ensure that members always have the most up-to-date information.
The Seamless Experience for Members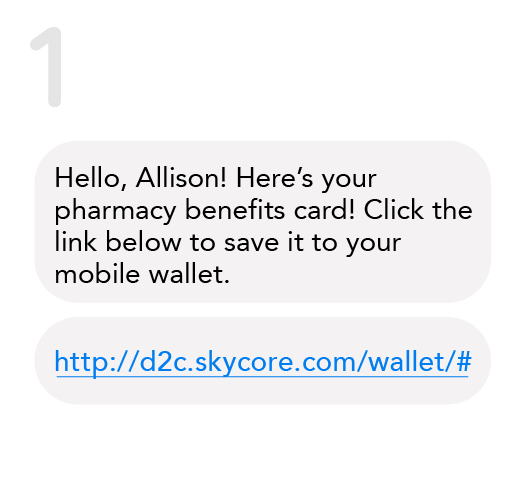 Member will first receive a universal smart link containing the discount card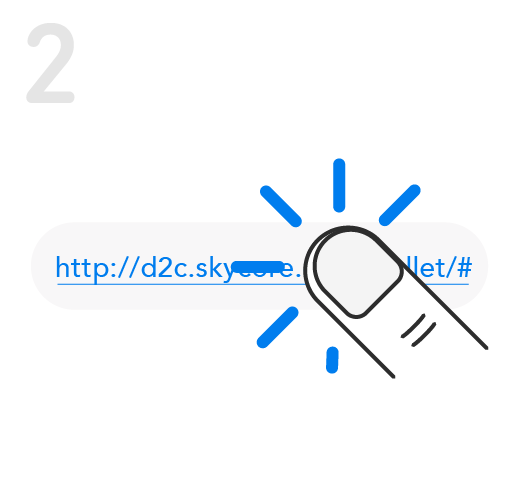 Member then clicks on the link to install the card.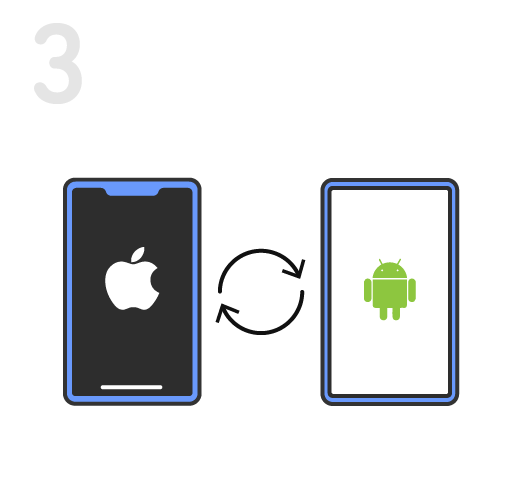 The link will detect the type of device and will install the card into Apple Wallet or Google Pay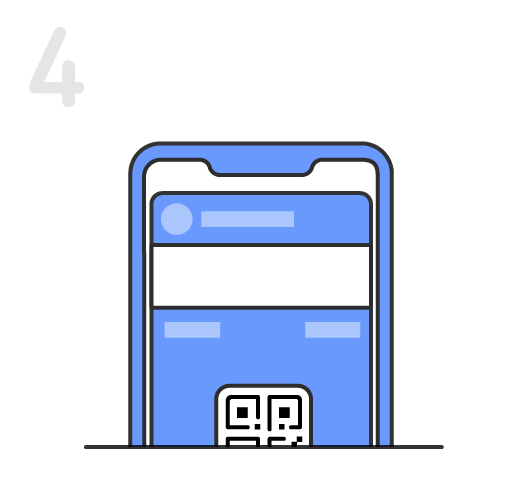 The discount card gets installed and the member can view it anytime in their app