Click to SMS Button
Click to SMS buttons were recently added to our mobile landing page design tool and we wanted to let you know a bit more about how they work. A "Click-2-SMS" button is similar to a Click-2-Call button except instead of making a phone call, it will send a text message. Don't worry, it does not automatically send the text message. It will actually launch the messaging application and populate it with the opt-in short code and keyword of the SMS campaign. All the user has to do is click submit and the text message sent will trigger an opt-in. Click-2-SMS technology has been available in phones for many years but is hardly utilized. One of the challenges with providing Click-2-SMS technology is that different operating systems use different syntax to launch and populate the messaging application. We solve the syntax formatting issue for you by detecting the phone's browser user agent and displaying the proper HTML tags for that OS automatically.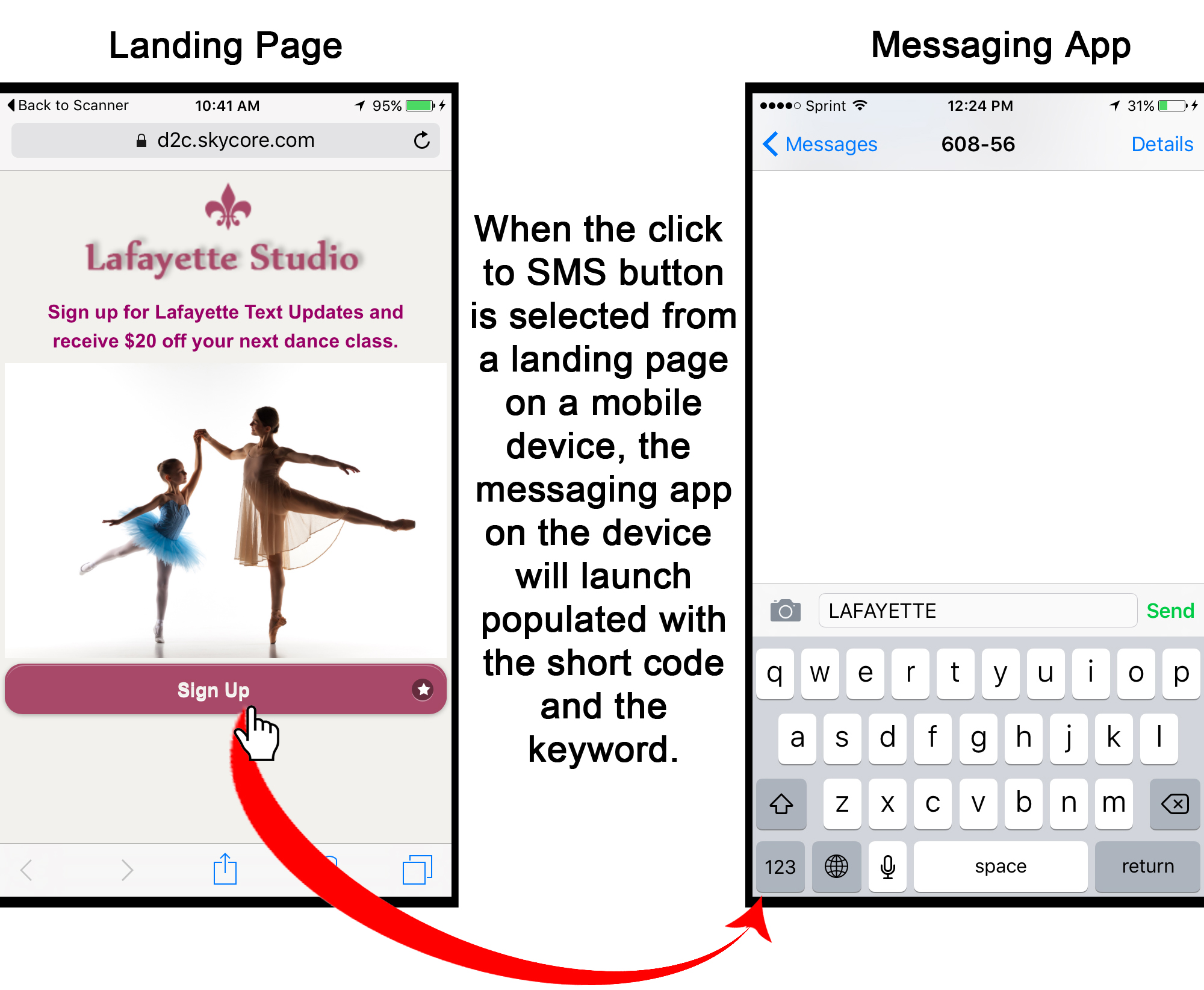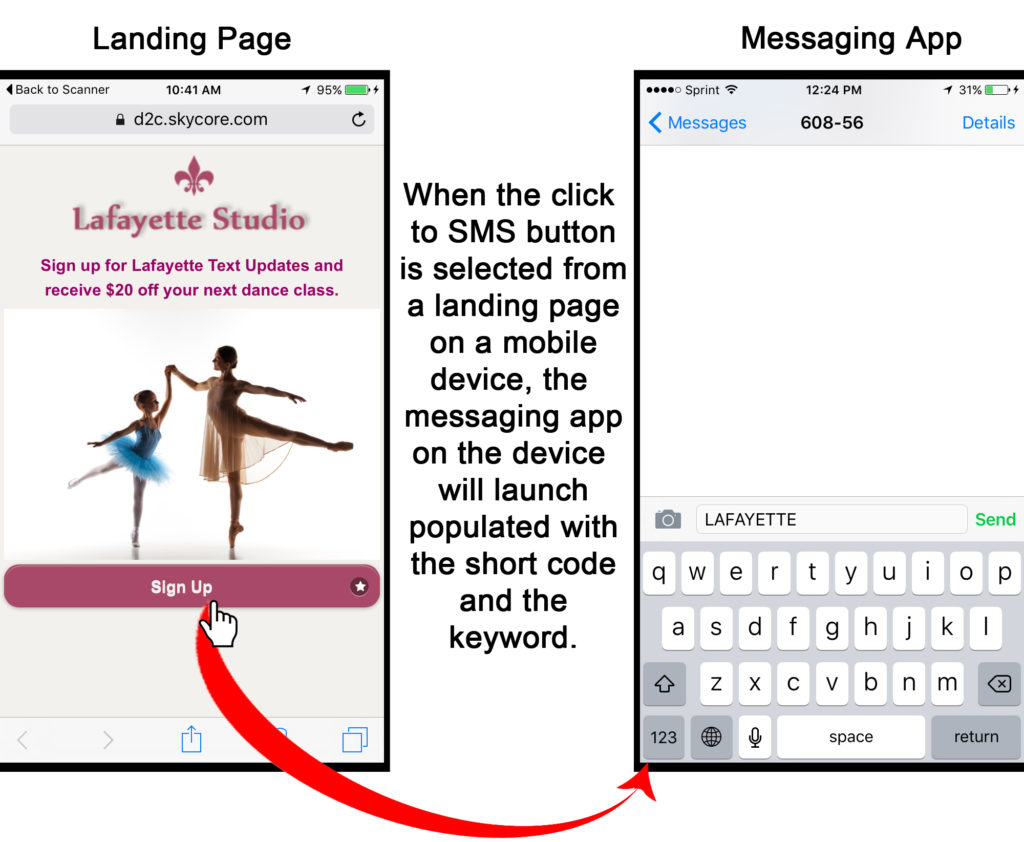 Benefits of the Click to SMS Button
Adding an SMS call-to-action to your advertisement or landing pages can help to increase customer engagement by giving you the ability to communicate after they leave the page. The most widely used SMS call-to-action would be an SMS keyword, however using a keyword requires a customer to remember it and type it into their SMS messaging app.  The more steps a consumer must carry out, the less likely they are to complete the process. The Click-to-SMS button is so powerful because it removes multiple steps required to opt-in.
The Click to SMS feature removes the steps of having to open the messaging app, typing in the short code and entering the keyword. Consumers will not need to close the landing page, open an app or memorize any short codes/keyword combinations. It is perfect for both landing pages and mobile advertisements.
Settings