Design and Personalize Wallet Passes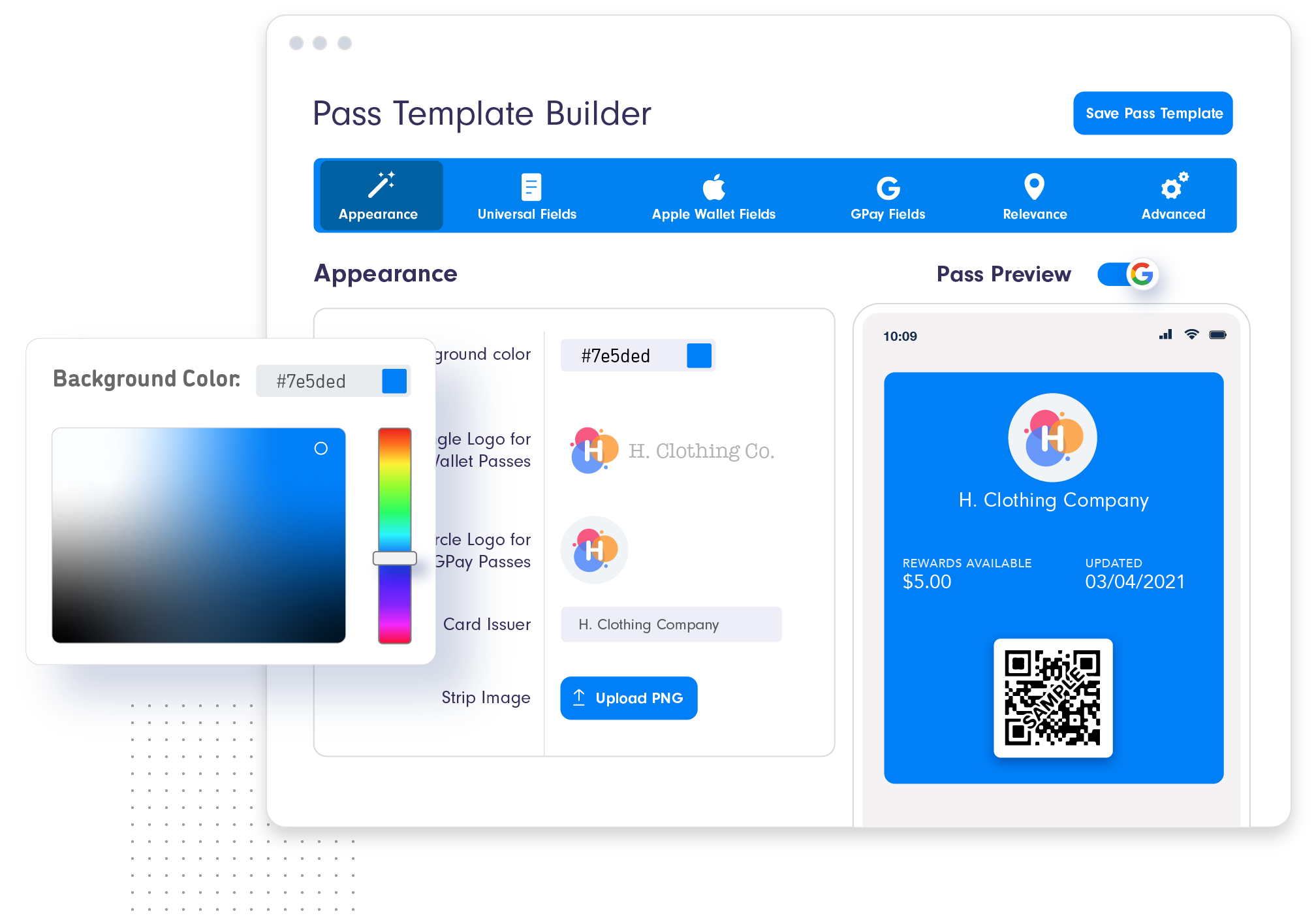 Pass Design Tool
Create digital loyalty cards, coupons, event tickets and more for Apple Wallet and Google Wallet. Our online Pass Template builder enables you to create, save, and update unlimited Pass designs. Customize each Pass Template design by adding logos, creative images, background colors, and more.
Personalize Each Pass Issued
Create unique Passes for each recipient by importing unique data in a .CSV file or by using our API. Personalized Pass data can include names, images, barcodes, account numbers, ID numbers, and other visual data. The Pass data is merged into the MMS Template that you designed and generated for each customer. You can then issue these personalized Passes to your customers by MMS, SMS, API, mobile app, web, email, or QR codes so they can effortlessly save these to their Wallet.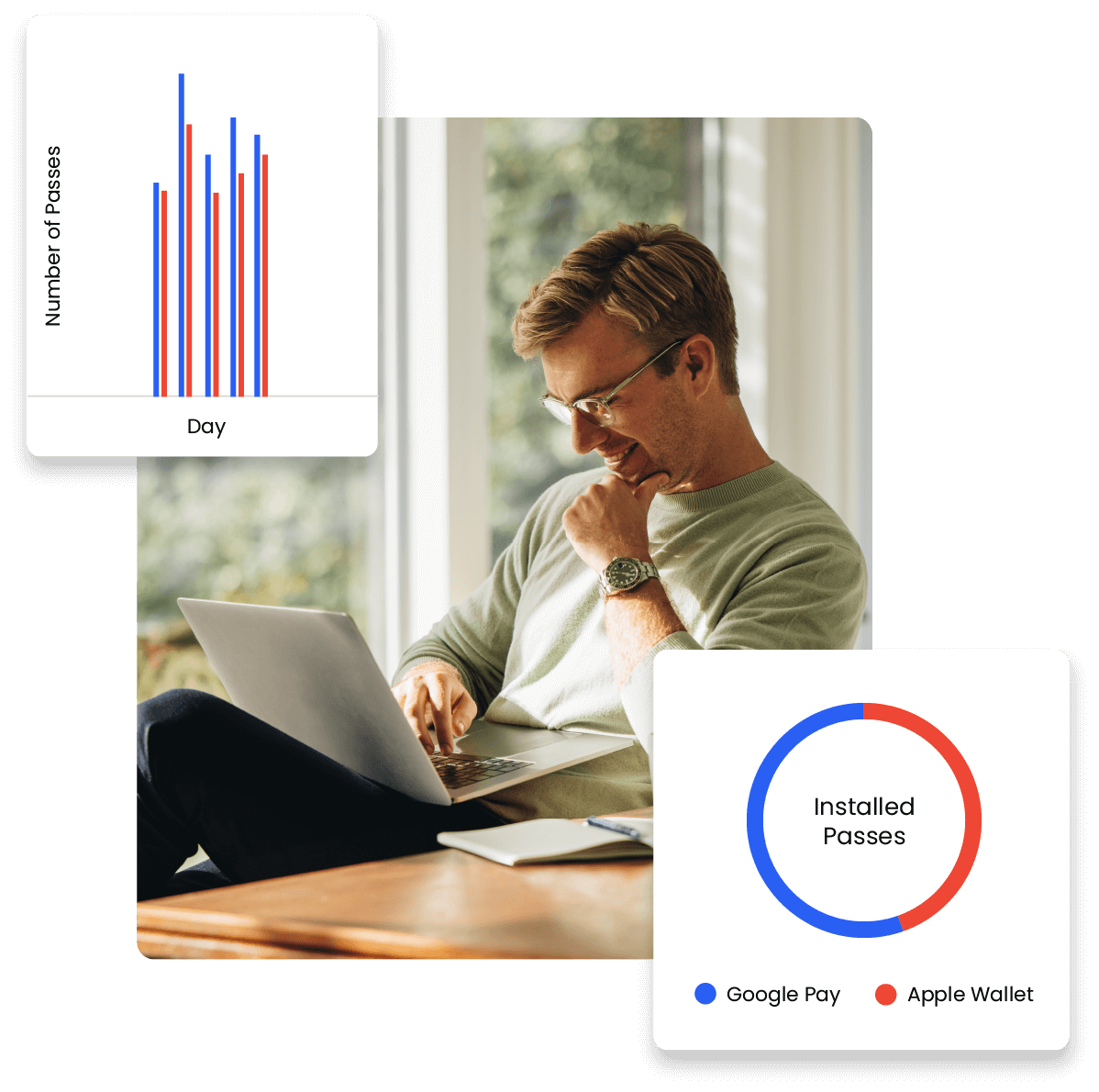 View Installation Analytics and Manage Pass Data
Installation Analytics
Track the performance of your marketing campaigns that promote Pass installs by viewing how many Passes have been installed or uninstalled. You can also see statistics on the percentage of Passes installed on Apple Wallet versus Google Wallet.
Wallet Data Management
Manage the unique data linked to each Pass record by viewing and updating individual records directly from the platform. You can then analyze your Pass data by exporting the Pass Records in a CSV file.
Update Templates & Installed Passes
Update Templates or Individual Data
Update your Pass Templates to update the static data on all of your installed Passes. Individual Pass data can be updated from the platform by updating a specific Pass Record with new personalized data.
Instant Updates via API
Use our simple API to automatically update individual Passes with new unique data. You can then use our GetPassData API to retrieve all of the data for an individual Pass.
Bulk Updates via Import
Passes can be updated in bulk through our Pass Update Manager on the platform. You can update Passes by importing a CSV file containing the new data. Update single or multiple fields at once for multiple Passes.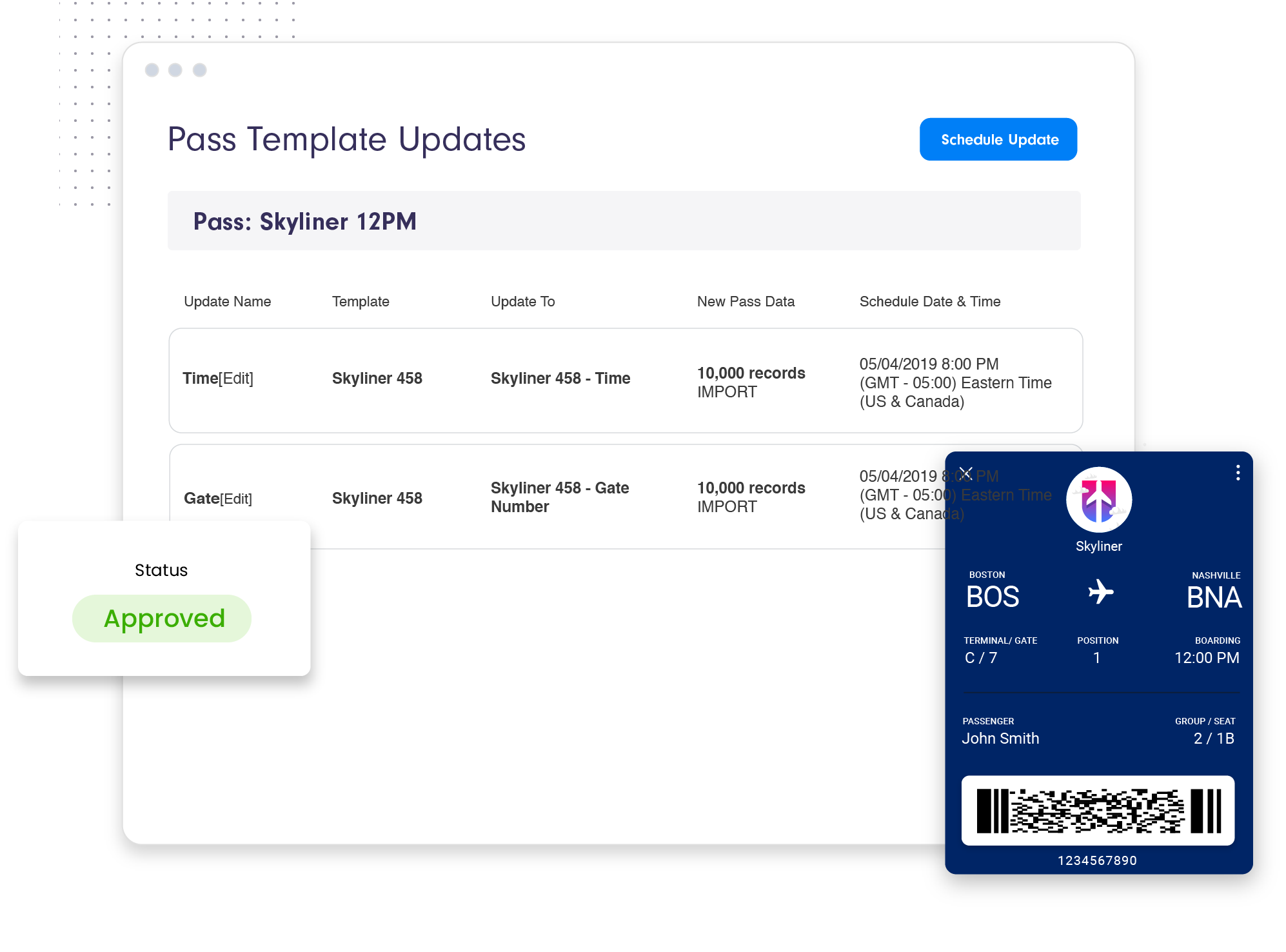 Customer Engagement through Mobile Wallet