Digital Card Designer
Add Images, Barcodes, and Text Data
Create digital cards for Apple Wallet using our mobile wallet card design tool. Choose from different card templates, including coupons, store cards, boarding passes, and event tickets. Add your own images, labels, and text to each card. You can store your card designs online, and update them anytime. You can also schedule a bulk update to push a new card design to installed cards.
Add Dynamic Fields
To issue personalized digital cards that are unique to each user, you must define which data is dynamic. Personalized data can be uploaded via a .CSV file or our API. The dynamic data is stored securely and merged into each issued digital card. You can personalize the name, photograph, barcode, account number, or any other visual data.
Personalize Each Card
Personalize digital cards with PIN numbers, barcodes, account numbers, names, or any dynamic data. Our personalized digital card services also allow you to customize the textual layouts as well. In some mobile wallets like Apple Wallet, we can personalize the images on each digital card as well.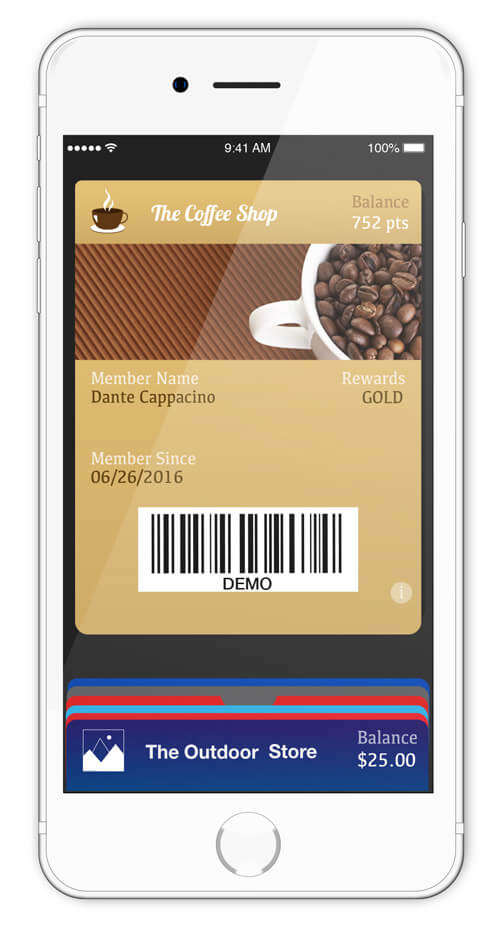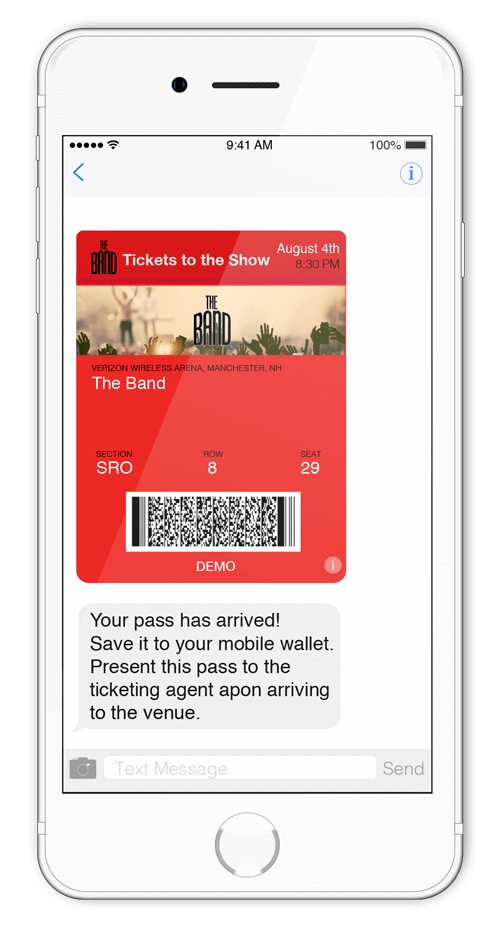 Send Digital Cards
by MMS
MMS Messaging is the fastest way to send a digital card to your customer's phone. We will perform device detection on the recipient's device prior to sending. Depending on the phone, we will deliver the message in a way that can be installed into the mobile wallet.
by Web or App
Issuing a digital card through a mobile app can be done through our Wallet API. If you are using a landing page to issue digital cards, we will host the landing page and the link to download the digital card. You can use Social Media or QR code to get the download link to your customer's phone.
by Email
We will provide a URL to your digital card for use in your marketing emails. Our platform will generate the digital cards automatically when the URL is clicked in an email. Additionally, you can put variables into the URL to personalize the card for each email recipient.
Installation Analytics
Our mobile wallet analytics system allows you to get statistics on the number of digital card installs and uninstalls over time. You can track the performance of your marketing campaigns that are used to drive installations. You can also track the performance of your wallet marketing campaigns that are used to drive usage of the digital card installed.
Wallet Data Management
The wallet data management console allows you to manage the personalized data within your digital cards, and update the information of any installed cards. A Wallet API is available to integrate your own systems. Your digital card data can also be imported and exported. Our wallet API enables you to update the data in each digital card individually or in bulk.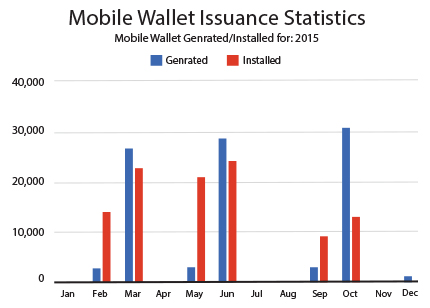 Update Cards in Mobile Wallets
Our mobile wallet marketing service enables you to update installed digital cards in bulk. Your update will be sent to all consumers who have installed your digital card. When scheduling the update, you are given the option to set the time and date you would like the cards updated. You can import a file of updates or create a new digital card template to update generic data.
Instant Updates via API
We provide an API so you can integrate your CRM systems into our platform. Our API enables your existing CRM systems to trigger the update of any field in any of your installed digital cards.
Bulk Updates via Import
When scheduling a bulk update for many digital cards at once you will need to provide the data for the update. You can do this by importing a file with the new data. Once the data is updated you can schedule a bulk update to all installed cards at a specific day and time. You can update a single field or multiple fields at once.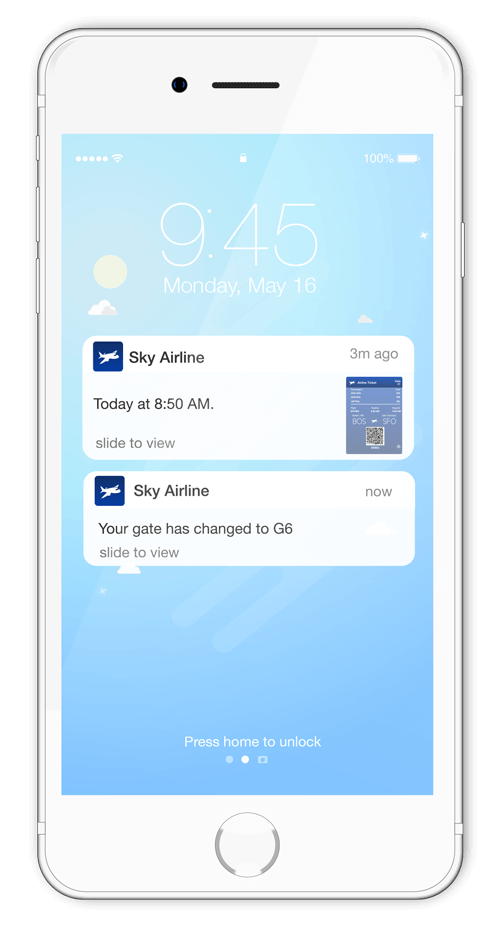 Geofencing & Customer Engagement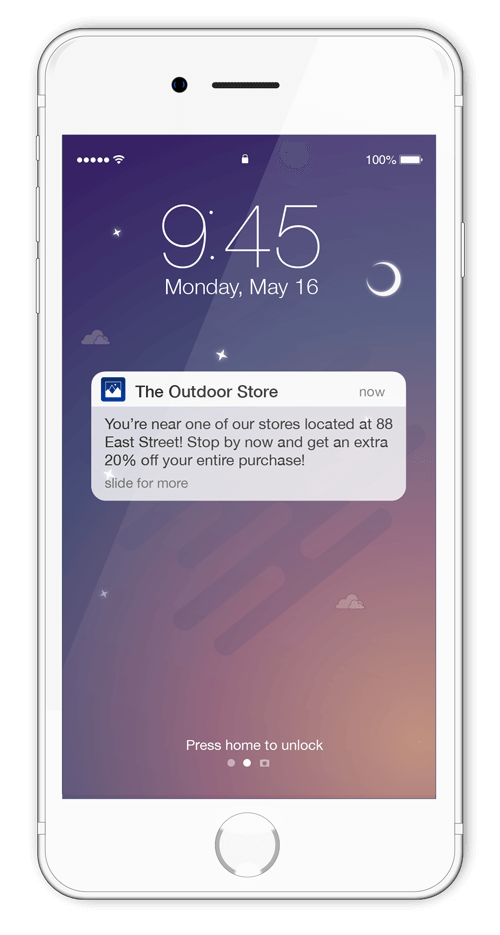 Beacon Engagement
You can define Beacon ID's inside each card as well as a message to be displayed on the customer's screen when that beacon is detected in range. Beacons can be configured to broadcast their ID's in intervals and distances from a few feet to a few hundred feet. They also work in the area where GPS may not be available, and provides a hyper-local customer engagement.
Location Geofencing
Define a geofence for each digital card so that when a customer is near a location of importance, it notifies the customer on the phone's lock screen. You can have multiple locations defined in each digital card template. You can also define locations unique for each card issued, and update the locations over time.
Wallet Notifications
Any customer who has installed your card on the phone can now be reached by an update notification. Update notifications are similar to push notifications for an app. An update notification appears on the customer's lock screen just like a push notification, and tells the customer that something in the card has been updated.