The Update
Previously MMS Inbox campaigns required a keyword submitted with the content to route to the proper MMS Inbox. With this update, MMS Inbox campaigns can receive MMS content from existing subscribers as a reply message. When an existing subscriber replies with a MMS content they do not need to use a keyword anymore and we can route that MMS content in the reply to the appropriate MMS Inbox.
Benefits of the Update
This update makes it possible to have subscribers submit pictures as part of a 2 way SMS conversation without requiring a keyword as part of their MMS content submission. Oftentimes, the instructions for MMS Inbox campaigns were overly complicated asking the user to add a keyword to the picture message. The keyword was often forgotten or misspelled the first time. Now you can use a standard SMS opt-in and then ask the customer to submit a picture in their next message. We believe this will drive increased adoption to picture submission campaigns and the resulting customer interaction.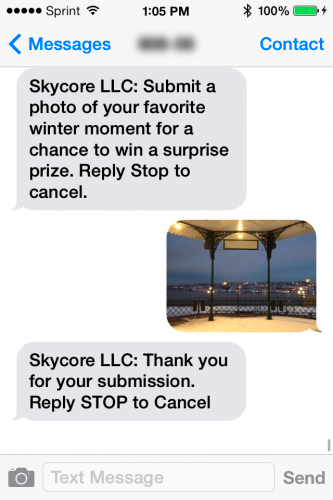 SMS/MMS Campaign Settings for "Forward MMS Replies"